Welcome Reception @ CNAM Museum
Date: Monday, April 16th
Address: 60 rue Réaumur, 75003 Paris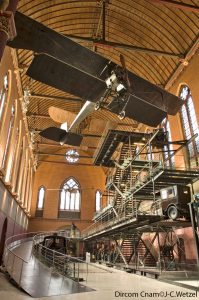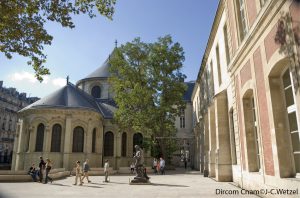 Founded in 1794 by Henri Grégoire, the Conservatoire national des arts et métiers, "a store of new and useful inventions", is a museum of technological innovation. The Musée des arts et métiers was refurbished in 2000, and now exhibits over 2,400 inventions. They are split into seven collections Scientific instruments, Materials, Energy, Mechanics, Construction, Communication and Transport. From 7pm, cocktail served in the church of the CNAM Museum where are displayed the original version of the Foucault pendulum, the original model of the Statue of Liberty by Auguste Bartholdi, some of the first planes (Clément Ader's Avion III, Louis Blériot's Blériot XI, etc), and others. English speaking guides will present the exhibited pieces.
Program
17:00. Access to the Museum (privatized for ICDE 2018) and free visit.
19:00 – 21:00. Cocktail served in the church of the CNAM Museum.
ICDE conference cocktail dinner aboard The Paquebot
Date: Wednesday, April 18th
Address: Port Javel Haut, 75015 Paris
Access: Pedestrian access by the Pont Mirabeau or on the Quai André Citroën.
Subway: Javel-André Citroën station.
RER C: Javel
To get to Javel André Citroën Station from the Cnam
At Réaumur-Sébastopol station, take line 4 (Mairie de Montrouge direction), stop at Odéon station. At Odéon station, take line 10 (Boulogne-Pont de Saint-Cloud direction), stop at Javel André Citroën station Radio France. It takes about 30-35mns.
Program
Note: Do not forget your invitation, which is requested at the entrance.
19:30 – 20:00. Boarding
20:00 – 22:30. Departure for a 2.5 hours cruise on the Seine, plus cocktail dinner.